Things to Do in Vourvourou: Day & Night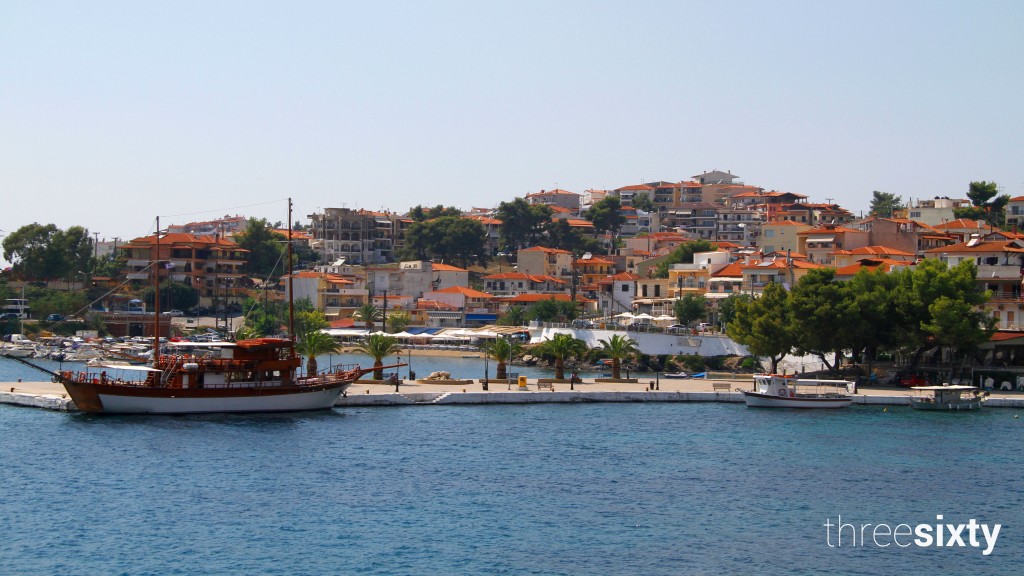 For all those who need something more than just relaxed vacation, there is plenty of nightlife to enjoy near Karra Studios. The magic of the second peninsula of Halkidiki is that it does not only offer beautiful long beaches, breathtaking views and nice food, but all those are combined nicely with a vivid nightlife. There are many bars, beach bars and clubs around the area that can suit even the most demanding tastes.
To start with, Nikiti offers a wide range of beach bars and summer facilities to spend the day while enjoying a sunbathing session. Particularly in Nikiti, you can enjoy your swim while enjoying a refreshing coffee or cocktail. In Nikiti there are also very nice taverns that serve traditional Greek recipes and the Greek "meze" which are very delicious small dishes with either fish or meat and spices that serve as a side dish with ouzo or a drink. The old town of Nikiti is also an excellent pick since it boasts a very nice architecture and nice cocktail bars.
More beach bars and restaurants can be found in the wider area of Vourvourou, in Sarti, in Toroni and Neos Marmaras and more generally, we could say that every single village in Halkidiki carries its own special character and its own particular characteristics. Agios Nikolaos is also an excellent choice for nice food.
More than that, many beach bars stay up until late and you can spend the night drinking cocktails by the beach. Almost every area has small clubs that tend to get quite crowded in the summer. All places are within drivable distance from Anna Karra's Studios.
For culture lovers, there are many things to see and do. Most approximate sights are Sofronios Basilica in Nikiti and Parthenonas village in Neos Marmaras. Sofronios Basilica is a ancient monument dating back to the 5th century A.D. although not much is known about its history it is estimated that it was destroyed in the 6th century. The place is under restoration, you can take a close enough look to appreciate the beauty of the mosaic floor and the big columns. A not so famous sight but still impressive in Nikiti.
Parthenonas was first mentioned in ancient manuscripts of Herodotus. Later, the village fell under the Ottoman rule and later became a ghost town and remained uninhabited for a long time. For the past two decades though, foreign people has inhabited the village, renovating its infrastructures and making it more tourist friendly with small hotels, restaurants and taverns. There are also many hiking trails in the surrounding area where you can wander and enjoy the amazing view.
No matter what you choose to do, Halkidiki will not let you down for sure.